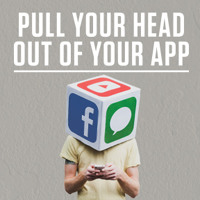 While the Nasdaq just recently hit 5,000 after a 15-years gap and the tech Start Ups proliferation seems
unstoppable, various doubts are arising on whether or not such a strong upward momentum is sustainable or if we are simply bound to experience a new version of the Dotcom crisis all over again …
Main Wall Street players including BlackRock and Fidelity follow the lead of Silicon Valley, with sharp increases in their investments in Tech Start-ups after these get funds from one of 11 VC firms: (cbinsights.com)
(source Qz.com)
– As a consequence, it is more and more common to find tech Start-up stocks in the portfolio of American Pension Funds (nytimes.com)
    –> Who are these Unicorns everyone seems to be chasing? See this beautiful info-graph presenting "The Billion Dollar Start-up Club" (graphics.wsj.com)
nb: here is the story behind the use of the term "Unicorns" for Silicon Valley mega-startups (wsj.com)
– In fact some of these Unicorns valuations appear to be somewhat farfetched, and should be taken with a pinch of salt (bloomberg.com)
– An increasing number of leading expert (inc.com) warn us about the danger of having a new tech bubble, threatening the investments of many private players.
– After prominent investor Bill Gurley's forecast of upcoming "dead unicorns this year" (fortune.com), the latest figure to sound the alarm of bubble burst is Sequoia Capital chairman, Sir Micheal Moritz (thetimes.co.uk)
It might not be all doom and gloom after all …
– Nasdaq president thinks that this time it's different (ft.com)
[I was there in 2000. It was a very, very different index then. If you look at the index today, we now have three of the five largest companies in the world]
– And so does Chegg CEO… (cnbc.com)
[I think what we've seen is a real separation of winners and losers]
– Bubble or not, it is not meant to reverse any time soon (forbes.com)
[ Venture capitalist Hussein Kanji of Hoxton Ventures calls the current market activity a "tech momentum," not a tech bubble.]
Do not hesitate to share your comments & thoughts (see comment section below).
Subscribe with your email address (see dedicated section on the right) to be automatically notified when a new article is published. Also, don't forget to follow us (here and on our other social media pages, which include Facebook, Twitter & Instagram).  
Stay tuned dear Storm-Troopers !
(Yes, this is indeed the term we coined for our loyal readers… Oh and yes, we are Star Wars fans).